From full tear down repairs and rebuilds to parts replacement, at Westmoreland Equipment we fix Honda four stroke engines.
We perform a lot of Honda small engine repairs.
Common Small Engine Repairs
At Westmoreland Equipment we frequently see the following common Honda 4-stroke engine repairs: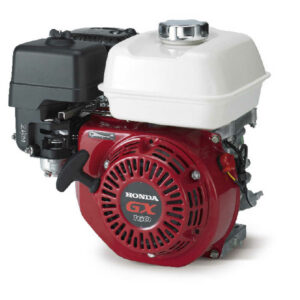 Oil leaks
Engine won't start
Repairing loose valve seats
Broken starter ropes and recoil systems
Valve jobs, clearance checks, and adjustments
Carburetor rebuilds
Compression problems
Adjusting governors
Gasket & seal replacement
If you have a problem Honda engine in need of repair, contact Westmoreland Equipment by phone or by email.
Want to Repair it Yourself?
Want to take a try at repairing that engine yourself? Check with us for the quality Honda OEM  parts (original equipment manufacture parts) you need. Visit our Honda Engine Parts page.
Honda small engine repair can include the following procedures:
Engine removal and installation
Removal and replacement of fuel and air cleaning systems
Muffler replacement
Shroud/recoil starter removal and installation
Oil seal replacement
Carburetor removal, overhaul, and reinstallation
Inspection and cleaning of the engine block
Crankshaft and Camshaft inspection, including inspection of bearings
Piston, connecting rod, and piston ring checks and replacement
Cylinder honing
Valve and tappet inspection and servicing
Contact us for service questions and price quotes.
"Engine repair is dirty work and requires the kind of expertise you get only from doing this for years and years. You have to know the ins and outs. No matter how well-built the engine, these tools are used in the dirt and dust every day. Fuel problems, wear and tear, accidents, banged up motors, and plugged up carburetors are not unusual. At Westmoreland Equipment, customer satisfaction begins when we fix your problem Honda engine."
CONTACT US TODAY!
For more information, please call us at 724-744-3130 or use our contact form.